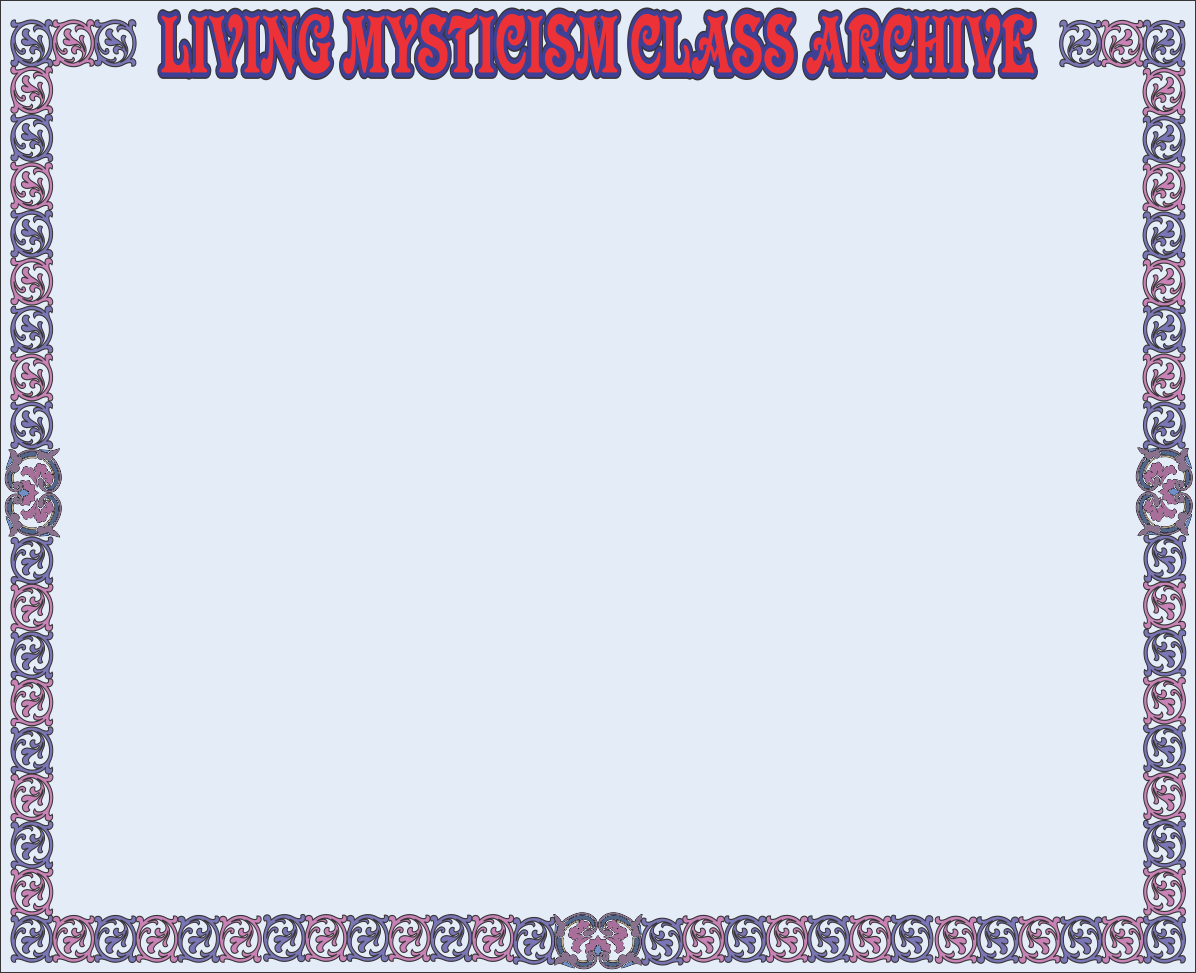 Thursday, August 16th 2012
NO LIVING MYSTICISM CLASS THIS WEEK
There will be no class this week, Thursday, August 16, 2012.
We will meet again next week, Thursday, August 23.
FYI Pittsburgh Ballet Theatre will be performing at Hartwood Acres this coming Thursday, their annual outdoor performance, weather permitting, which we are planning on attending with Iona, our daughter, and anyone else who cares to attend also. The performance starts at 7:30 PM (I think! But could be 8 PM). We usually go much earlier and have a picnic.
You will receive an e-mail as usual about next week's theme. In the meantime, have a good and "mystical" week!