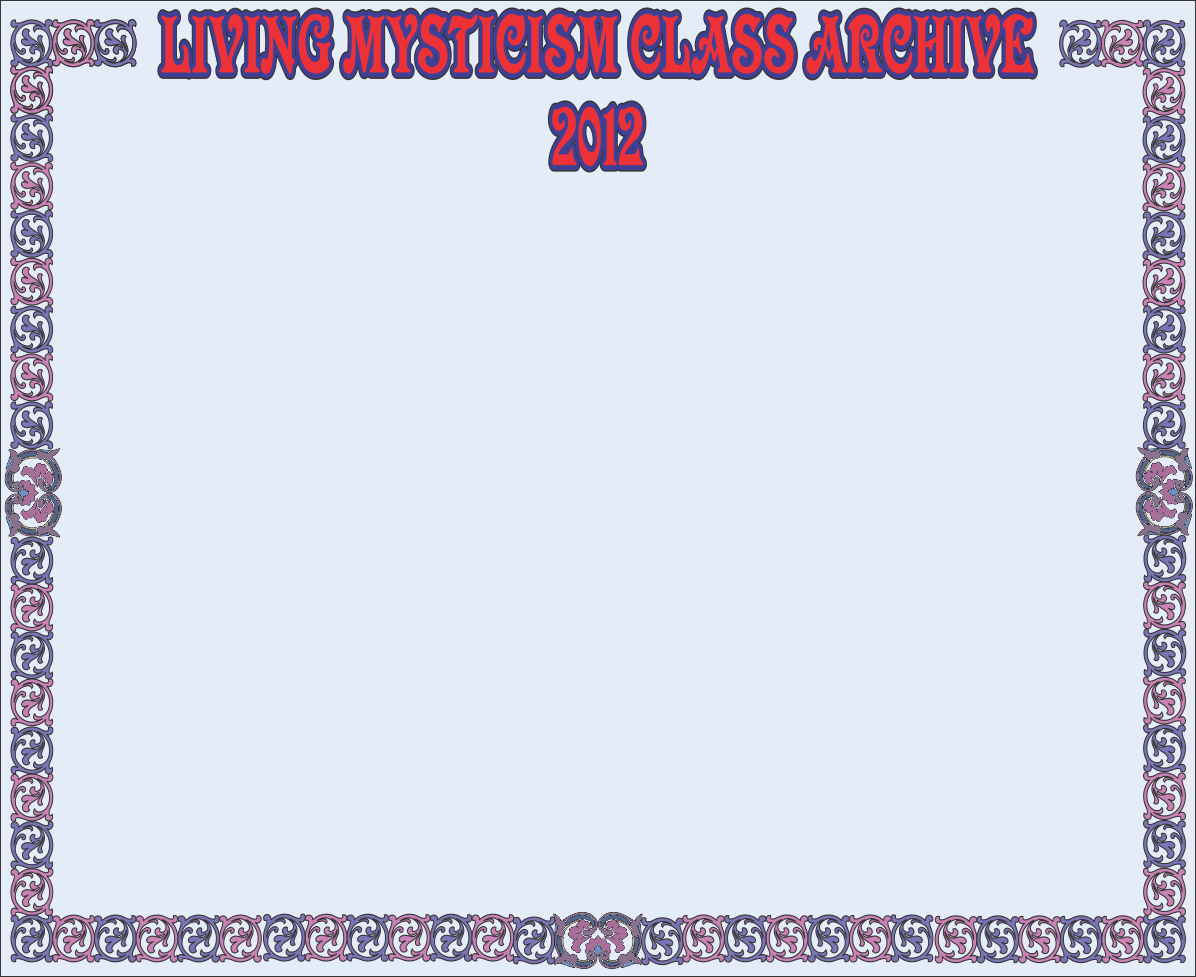 November 15th and November 22nd 2012
No Classes on November 15th and November 22nd
There will be no class next week, November 15th, as we will have our daughter visiting.

The following Thursday , November 22nd, is Thanksgiving, so there will be no class that week either. Happy Thanksgiving!

The next class therefore, after tonight, will be on Thursday November 29th.

We will be meeting tonight, Thursday November 8th, to explore "Judge Not: The Pitfalls of Living in a Judgement Paradigm". See Tuesday's email for more details.